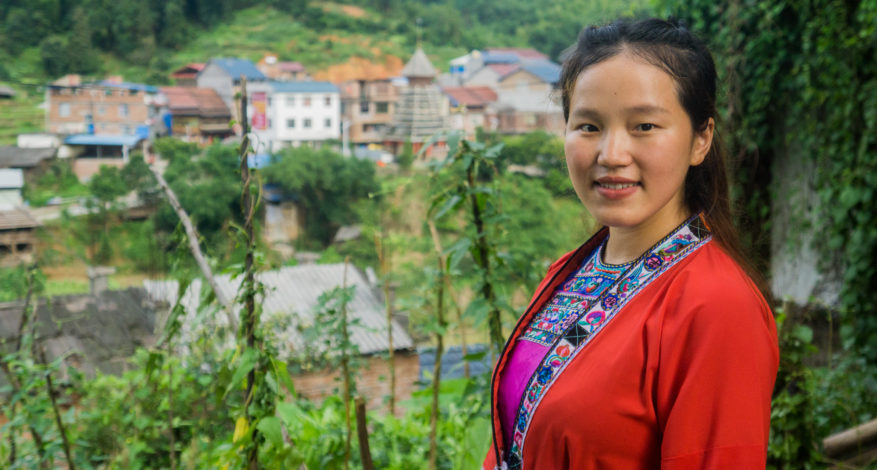 témoignage filleul(e)
PAN DANDAN 潘丹丹 AND THE PURSUIT OF HER DREAM
Today, discover the testimony of Pan Dandan 潘丹丹 who, despite life's difficulties, has been able to go all the way and make his dream come true.
"I finished my bachelor's degree in literature at Guangxi Normal University in 2017. I was helped by Couleurs de Chine throughout my academic background.
My family has only a few rice fields in the village of Jige. My father, following a life accident, can no longer work, and my two younger brothers are still in school today. One is in college, the other in high school.
Given this difficult situation, I hesitated at times to continue my studies. Then I decided, after meeting Wu Zhonghua, to get married early, thus reducing in a way the burden on my own family, while continuing my education until graduation. In 2018, I passed the primary school teaching competition which gives me the opportunity to take a position at the Central Primary School in Danian County.
My husband and I just had a son so I will start my teaching career right after the Chinese New Year! »
Cet article est aussi disponible en : FR (FR)