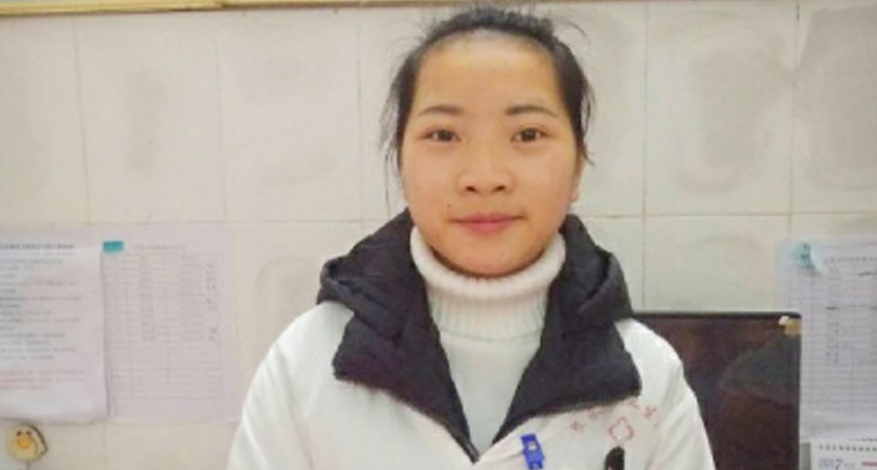 témoignage filleul(e)
A NEW ADVENTURE EVERY DAY
Today, discover the testimony of a former sponsoree Wei Li and how the sponsorship has allowed her to exercise a profession that she enjoys a little more every day.
"My dream as a little girl was to become a teacher. I wanted to help and accompany in the long term adorable little ones full of liveliness. Unfortunately, I was not hard enough to work and I could not realize this childhood dream.
At the end of high school, my academic results were not very satisfactory and, very young, I had to orient myself professionally.  At that time, I opted for nursing studies in the hope of finding work easily afterwards, and also to do a little like my classmates.
This unthought-out and rational choice turned out to be a good choice, as I was immediately interested in both the courses and the internships. I graduated in 2017 and have been working at Liangzhai County Hospital as a caregiver since then.
I am particularly concerned with the transmission of information on hygiene and the prevention of communicable diseases. This includes welcoming contaminated people, going to their homes or communicating by phone to follow up on hospital discharges, going to public places such as schools for prevention campaigns and to commercial places for the issuance of hygiene certificates. I very much appreciate these types of missions carried out outside the hospital.
For the future, I aspire to find a nursing position. »