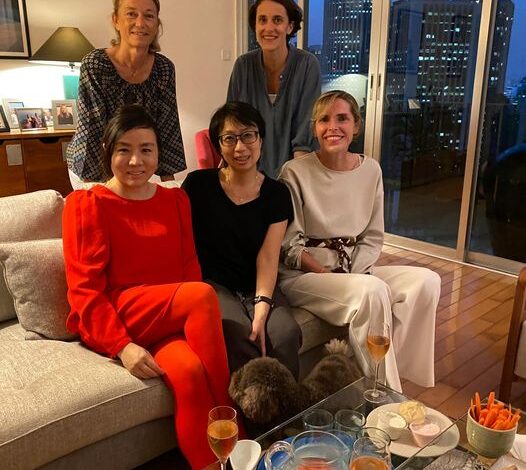 actualités
Friends of Hong Kong – A new team has taken over!
It is with great emotion that Anne-Sophie Demichel, Sophie Franquet, Marie-Laurence Guillon and Séverine Berthet have passed the torch to Lucie Xiong and Chantal Tran.
The entire Couleurs de Chine team would like to thank you from the bottom of its heart for your generosity, your commitment and all the actions carried out on behalf of the little girls of Guangxi.
We are also delighted to welcome Lucie and Chantal and we wish them a warm welcome! Couleurs de Chine is also about sharing, exchanges, beautiful encounters and above all a lot of passion and joy!