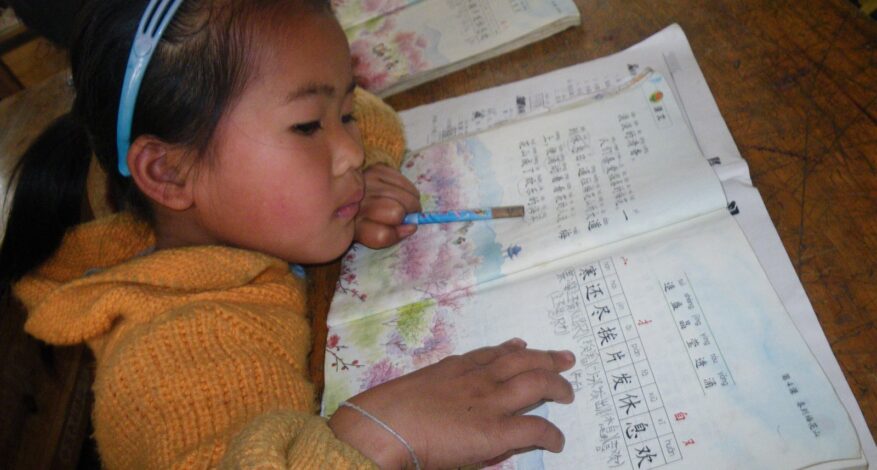 actualités
Position to be filled for the NGO Couleurs de Chine
Position to be filled for the NGO Couleurs de Chine:
Project Manager, based in South China, Guangxi province
Start date: July 2022
You wish to commit yourself in a project in the field of education,
You would like to get involved in an action for the benefit of young girls from ethnic minorities in China,
You want to join us for an operational mission in the heart of Chinese society and accompany the evolution of our NGO, which has more than twenty years of experience,
Our local team, based in Danian in Guangxi, is headed by the Project Manager, who is
responsible for the NGO's operations and works in close collaboration with the office in Paris and the network of volunteers. This organisation allows an efficient follow-up of the actions, as close as possible to the local context.
Information on www.couleursdechine.org
Application to be sent to contact@couleursdechine.org with the reference of the offer
YOUR MISSION
Responsible for operational activities in China, you will be the legal representative of the NGO in relation to the Chinese authorities. You will be responsible for monitoring the use of funds and for rigorous reporting on the NGO's activities.
As a key person in our project, you will develop your knowledge of the local area and of the beneficiary populations to guarantee the impact of the NGO's actions.
Responsible for the management of local staff, you will support the development of the team's skills and local recruitment when necessary.
As the contact person for the operational project, you will be responsible for welcoming and liaising with the patrons and with the sponsors who visit the region.
YOUR PROFILE
You are autonomous and capable of proactivity and curiosity. You have an interest in team and project management and are rigorous, good listener and adaptable.
You are fluent in Chinese, with an excellent level of oral and written communication. You are French and/or English speaking. You have a Master 1 / 2 degree and one or more professional experiences.
JOB TERMS AND CONDITIONS
Training with the NGO's Board and Bureau and overlap with the current incumbent: 2 to 3 months.
Allowance and living expenses, health/social security insurance (according to legal conditions in China/France), rental of accommodation paid for in Danian as well as local telephone and internet costs, reimbursement of operational mission/travel expenses.
Part of the time may be spent teleworking, after six months of immersion in Danian to get to know the field