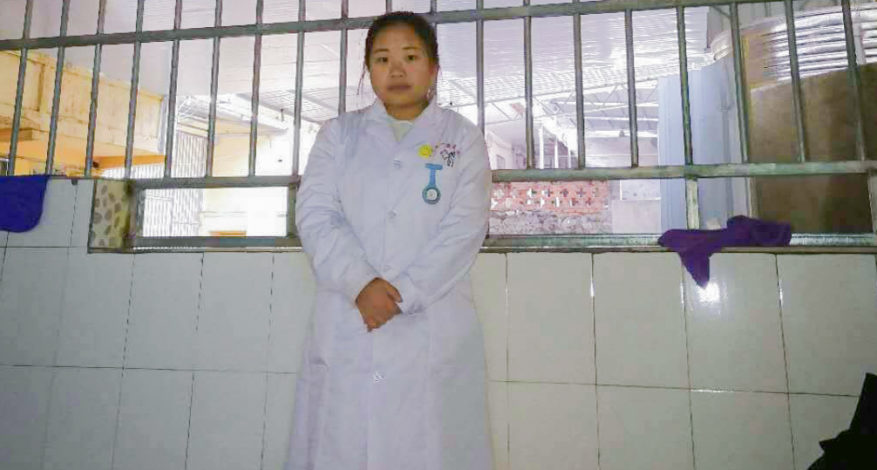 témoignage filleul(e)
Pan Meishou's struggle
Today, discover the testimony of Pan Meishou, who is pursuing a professional career and studies at the same time in order to, one day, realize his dream.
"At the same time, I am studying nursing by correspondence at the Guangxi Medical University and working at the Xiangzhou District Psychiatric Hospital. I was hired in August 2017.
Originally, I would have liked to follow my bachelor's degree course in school, but as tuition fees are high and school hours does not allow me to work, the living expenses borne by the family would have been too high.
I chose this specialty at my parents' request and learned to appreciate it later.
I live in my workplace. Comfort is simple. It is a shared room for two with a wooden plank bed. The hospital provides this accommodation and meals free of charge.
I return 4 to 5 times a year to my native village, Huangnai. My parents are farmers there. I have a little brother in grade 1 of elementary school and a little sister in grade 6. The hopes of alleviating the family's financial burden rest on me.
My daily work consists of preparing and distributing the medicines that patients receive on the hospital's large green space in line. This is not the traditional hospital process where patients or their families pick up drugs at the counter.
I now earn 2,000 RMB per month and work 8 hours a day. The atmosphere at work is good. The work is pleasant. The only downside is night shift work. It can be stressful because you are alone in dealing with sometimes critical situations.
I hope that all these efforts will one day allow me to graduate as a nurse and help my family."