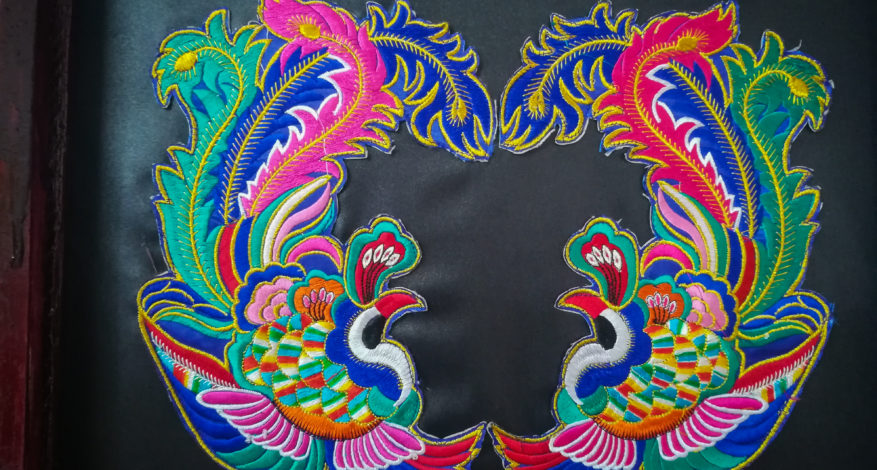 minute culturelle
THE ORIGINAL LEGEND OF THE METAMORPHOSIS
As every month, here is our cultural minute where we make you discover and enjoy the lives of the Miao, Yao and Dong minorities. In their culture, there is a legend telling of the appearance of the first man. It is the original legend of the metamorphosis:
"A long, long time ago, a whirlwind wrapped the trunk in a maple tree. The quivering tree gave birth to a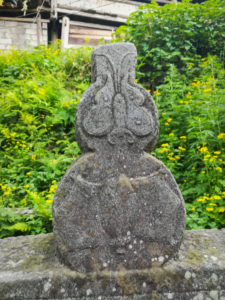 butterfly lady and from its shivering leaves was born the Jiwei bird, with three heads and six tails. A water bubble fertilized the butterfly. He laid twelve multicoloured eggs, which the bird incubated as if they were his own… After twelve years, no egg had hatched. Losing patience, the Jiwei bird was about to fly away when the yolk of the yellow egg cracked. A scream burst out and Zhang yang, the first man, appeared, and recognized the bird for his mother. 
One by one, the other eggs of the nest cracked, giving way to all the man's brothers: Leigong, the thunderbolt, sprang up in a great crash of lightning; from a colourful egg the dragon was born, from a striped egg the tiger came out. Then came the pig and buffalo, the dog and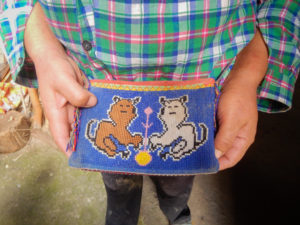 the rooster. Despite all the care of the bird, four eggs had rotted and gave the world plagues and harmful animals.
This legend, sometimes told with a few variations, probably explains that the theme of metamorphosis can be found in many Miao motifs: human or animal transforming into a dragon, plant transforming into an animal (or the opposite), feathers on the tail of a bird transforming into a bouquet of flowers, flower transforming into a butterfly…
these motifs are often found carved on the stone of fountains, drawn on the towers of the drum, embroidered on clothing or materialized on totems. The trees are made sacred and transformed into altars for offerings.
Cet article est aussi disponible en : FR (FR)